Graze with AK for a taste of grandma's cooking, Georgetown
Written by Kathy Witt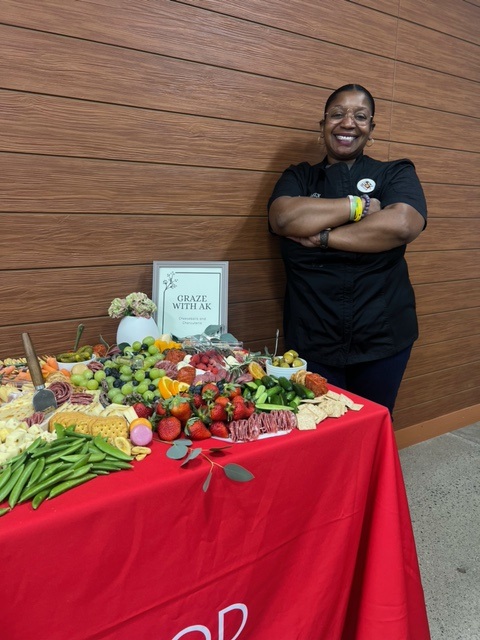 It began with a cheeseball.
Several years ago, culinary specialist Amanda O'Neal was urged by her sister to answer a Facebook post from a local mom's group looking for cheeseballs. Amanda was known for her cheeseballs, having learned how to make them from the best: her grandmother. She answered the post and got the job—and her wheels started turning.
Then friends threw a birthday party for her during which they served a charcuterie board.
"Honestly, I didn't like the way it looked," says Amanda. "I said, 'I can make this.'"
She went home and made one. It didn't look better, but the idea was growing, and her skills were improving.
With a lot of prayer and persistence, Amanda opened Graze with AK in the spring of 2021.
Amanda specializes in cheeseballs, featuring flavors including bacon and jalapeno cheddar, pineapple habanero and original, which can be made with turkey, ham or chipped beef, and—for the sweet tooth—a peanut butter chocolate chip cheese ball.
Her other specialties are charcuterie; candy grazing boxes; breakfast and lunch grazing boxes and snack packs; grazing runners and grazing tables. Boxes include meat, cheese, crackers, fruit/veggies/pickles and a sweet—and each is truly an edible work of art.
The runners and tables are unique to the number of guests being served, with the intricate and irresistible culinary collages filling part or all of a table. A variety of serving ware, tiered and staged at different heights, adds interest, with each piece displaying a mélange of fruits, cheeses, veggies, meats and more, embellished with sprigs of herbs and greenery and rounded out with salami roses and little bowls of dips and spreads.
Amanda has also added charcuterie classes to her menu.
"These have taken off in a major way," she says.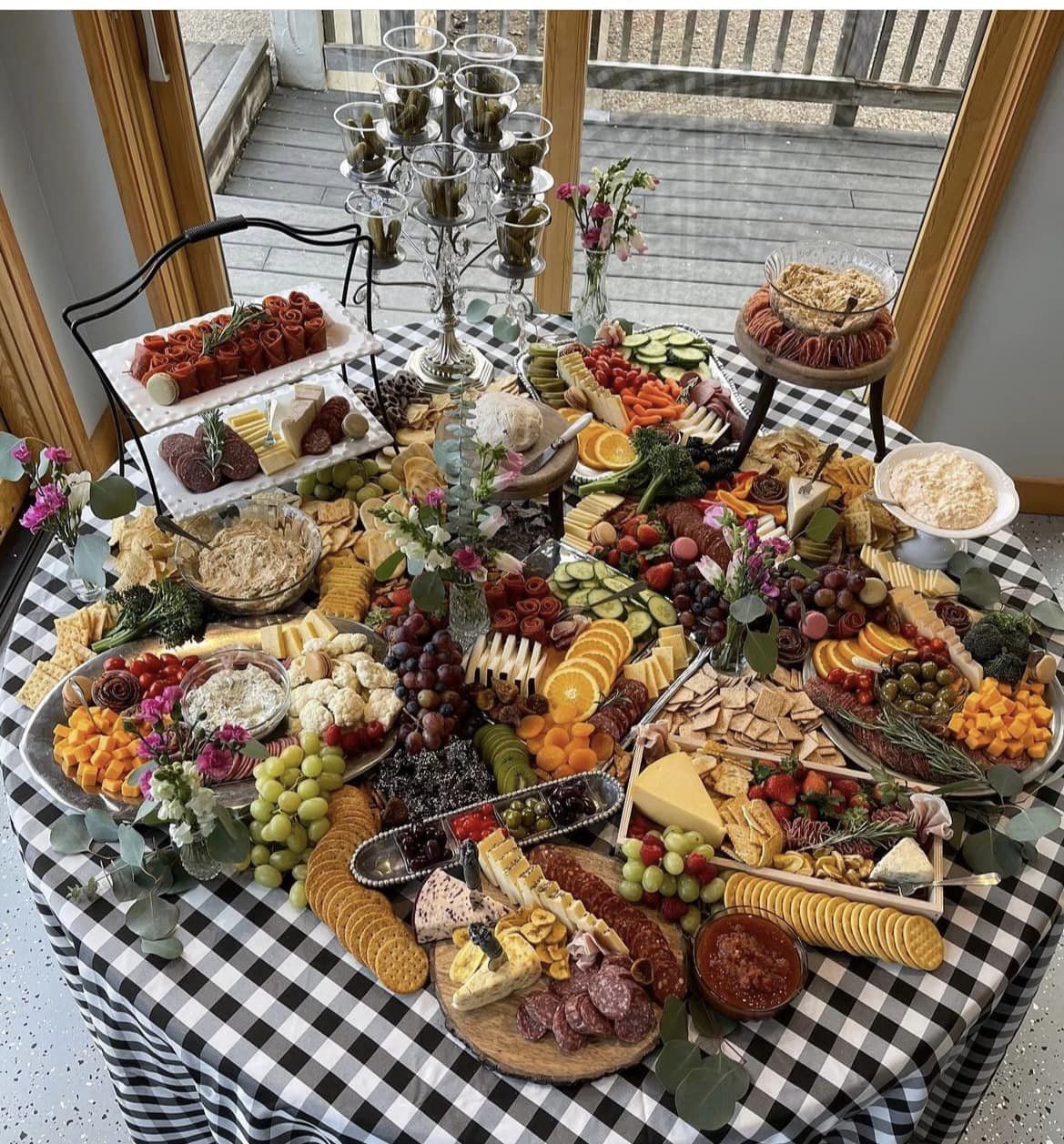 Her favorite ingredients to include in charcuterie are her cheeseballs—individual cheeseballs, mini cheeseballs and sample boxes featuring four different flavors of cheeseballs.
"Each time I fill an order, my grandmother immediately comes to mind," says Amanda. "I love being able to share her with each customer I come in contact with."
A Kentucky Proud member, Graze with AK seeks out and includes other Kentucky Proud members in filling customer orders.
"This gives me a chance to give back to those who have supported me," she says.
Amanda was raised in a family of cooks. Her grandmother, Jessie Pearl Bloodsoe, owned Jessie Pearl's Country Kitchen, a soul food kitchen. Her mother and aunts catered food. She herself has completed some 600 hours of independent learning and workshops on charcuterie, which forms the foundation of her expertise as a charcuterie artist.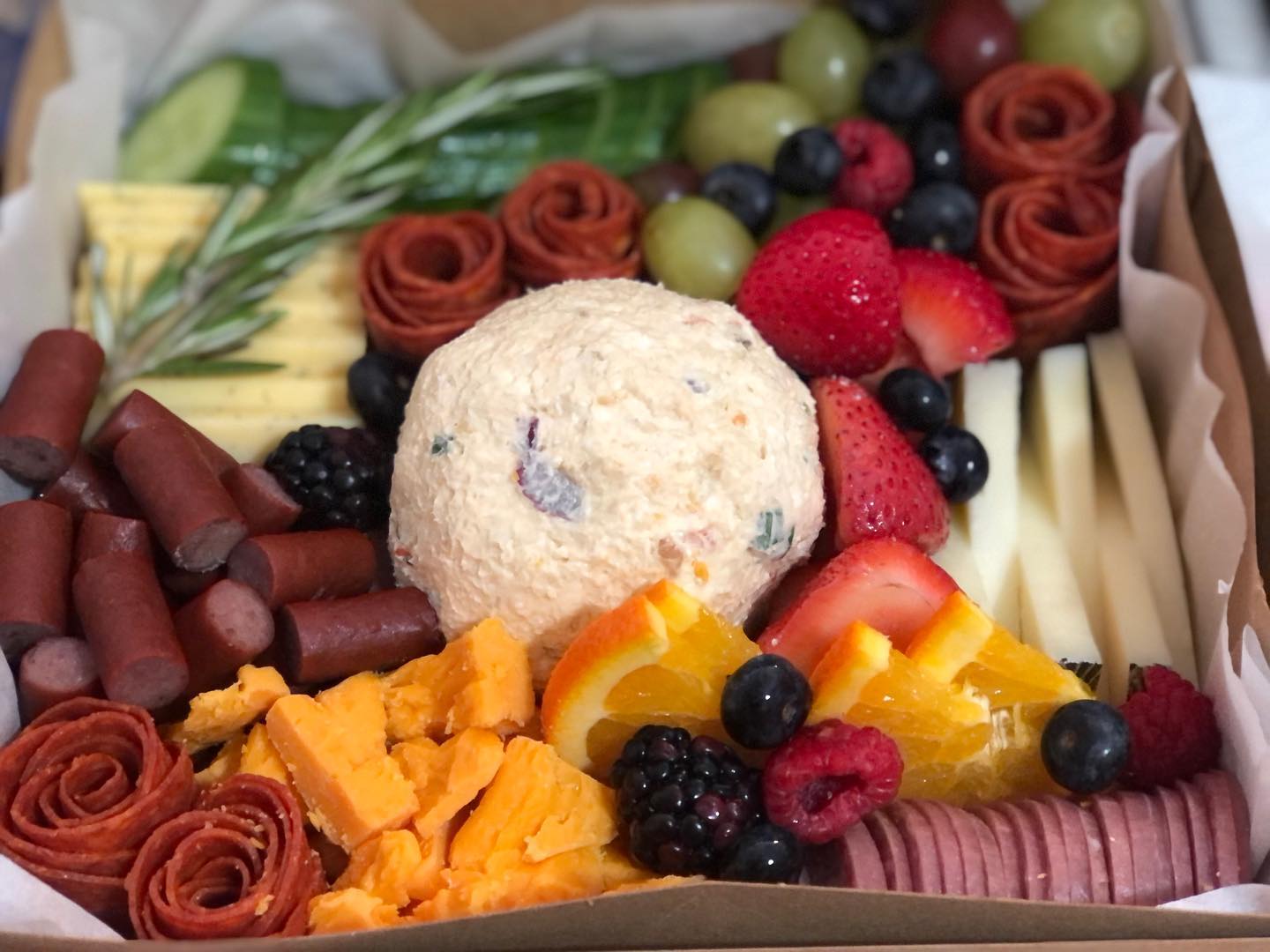 The influence of family and food is an integral part of her business, as is the sense of community she feels in growing up in Georgetown.
"Graze with AK produces something that enhances family time, weddings, friend gatherings and more, which I feel comes from the heart of what Georgetown culture is about: love, friendship and family," says Amanda. "When my Georgetown people enjoy my product, they spread the word and our culture to other places, which makes me grateful."
It is a formula that is working. Graze with AK has customers all over central Kentucky. The majority are local, but Amanda is expanding her business in other areas of the state.
"Having the ability to make something special for customers can go as far as the order will allow," she says.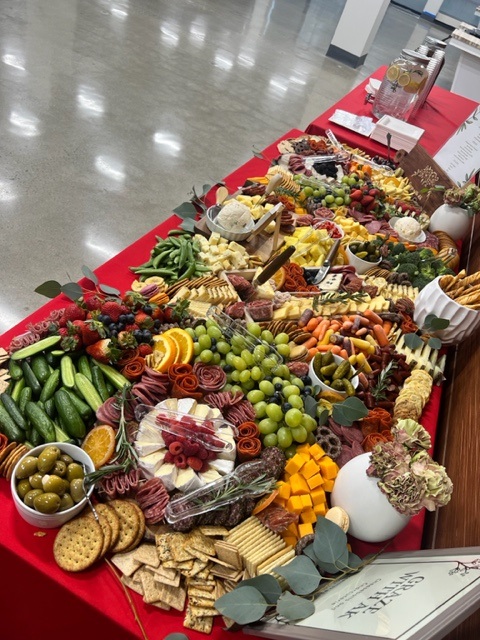 In spite of her successes, Amanda has faced challenges as a woman and African American business owner, including instances of being disrespected, unequal compensation and not being taken seriously as a business owner.
"The comments have been stereotypical and discouraging to say the least," she says. "I've had to overcome the desire to close my business based on some of these challenges, but I refuse to let ignorance win."
And that is a win for Georgetown and surrounding communities because the boards and boxes Amanda creates are a celebration of design and deliciousness, color, texture and flavor, all beautifully packaged and presented—and customizable for any occasion.
To learn more about Amanda's cheeseballs and charcuterie creations and to find information about and sign up for classes (including a class geared to kids and planned during Eastertime), visit www.facebook.com/GrazewithAK or call 502-735-7006. See more of Amanda's creations on www.Instagram.com/GrazewithAK22.
---
Author: Kathryn Witt
Kathryn Witt is an award-winning travel and lifestyle writer, syndicated columnist and author of several books, including Secret Cincinnati, The Secret of the Belles and Atlanta Georgia: A Photographic Portrait. A member of SATW, Authors Guild and the Society of Children's Books & Illustrators, she lives in northern Kentucky.
---