Georgetown's Biggest Fan
We like to celebrate all the fun things happening in Georgetown/Scott County, but our home in the Bluegrass just wouldn't be where it is today without the support and love from our amazing local community. And some of these locals go above and beyond to share the best of Georgetown with everyone they can. These are some of Georgetown's biggest fans.
---
If These Buildings Could Talk...
If Georgetown's buildings could talk, they would tell you about. a house built on land that belonged to the Warrendale School Company, whose historic buildings served several purposes, including as the home of Thornton F. Johnson's Western Military Institute, Warrendale Female Institute and Confederate Soldiers Home and Widows' and Orphans' Asylum...
---
Come Home For The Holidays
With its Victorian streetscape trimmed for the holidays, shop windows merrily decorated and showstopping Christmas tree waiting to light the way for Santa, downtown Georgetown could give Charles' Dickens a run for his money when it comes to conjuring up the perfect Christmas.
---
Hiking, Hunting, Fishing, Trapping at Veterans WMA
A variety of game species as well as migratory birds, reptiles and amphibians make their home in the 2,500 acres of hardwood forests, shrublands, grasslands and pond of Scott County's Veterans Wildlife Management Area.
---
Play on G-town's waterways
At 285 square miles, Scott County may be small, but its waterways – all 3.7 square miles of them – are mighty. (For comparison: Kentucky's largest county, Pike, spreads over nearly 787 square miles and has only 1.8 square miles of water.)
---
Georgetown's top 5 parks for pooches and their peeps
With 63.4 million U.S. households owning a dog, according to the American Pet Products Association, you can bet that dog-friendly Georgetown contributes in a big way to that stat. And this is a place that puts its money where its mouth is or, in dogspeak, its pooches where its parks are.
---
Get a hatful of women's history with Polly Singer's 'Great Women' toppers
How fitting that a woman making her mark in the millinery world would design a line of hats that highlights the achievements of some of the most notable women in history.
---
I came, I saw, I painted. Who Am I?
I'm also considered to be the most noted painter of horses during the height of American horseracing during the same century – and I rose to fame right here in Georgetown.
---
Gtown Eats Week
Taste the culinary delights of Georgetown during this annual 8-day restaurant week celebration throughout Georgetown/Scott County.
---
Pop quiz: Rosenwald Schools
Check out this Q&A to discover the history behind the Rosenwald rural schools. One of which can be found in our very own town of Sadieville!
---
A Historical Scavenger Hunt
Hunt down Georgetown's history in this month-long event hosted by the Scott County Historical Society!
---
Five facts about MLK that may surprise you
Each year Martin Luther King Jr., Day is observed on the third Monday of January. Georgetown observes MLK Day every year. Past events have included a meet-and-greet, march and program featuring speakers connected to the King family.
---
Here comes Santa Claus right down Georgetown's Christmas lane
While we all know that the real Santa Claus lives at the North Pole, he's got an amazing stand-in in Georgetown in the person of Bill Bryant. Santa Bill has been lighting Georgetown's official Christmas tree since 2008, but he's been wearing the suit and making kids smile since 1991.
---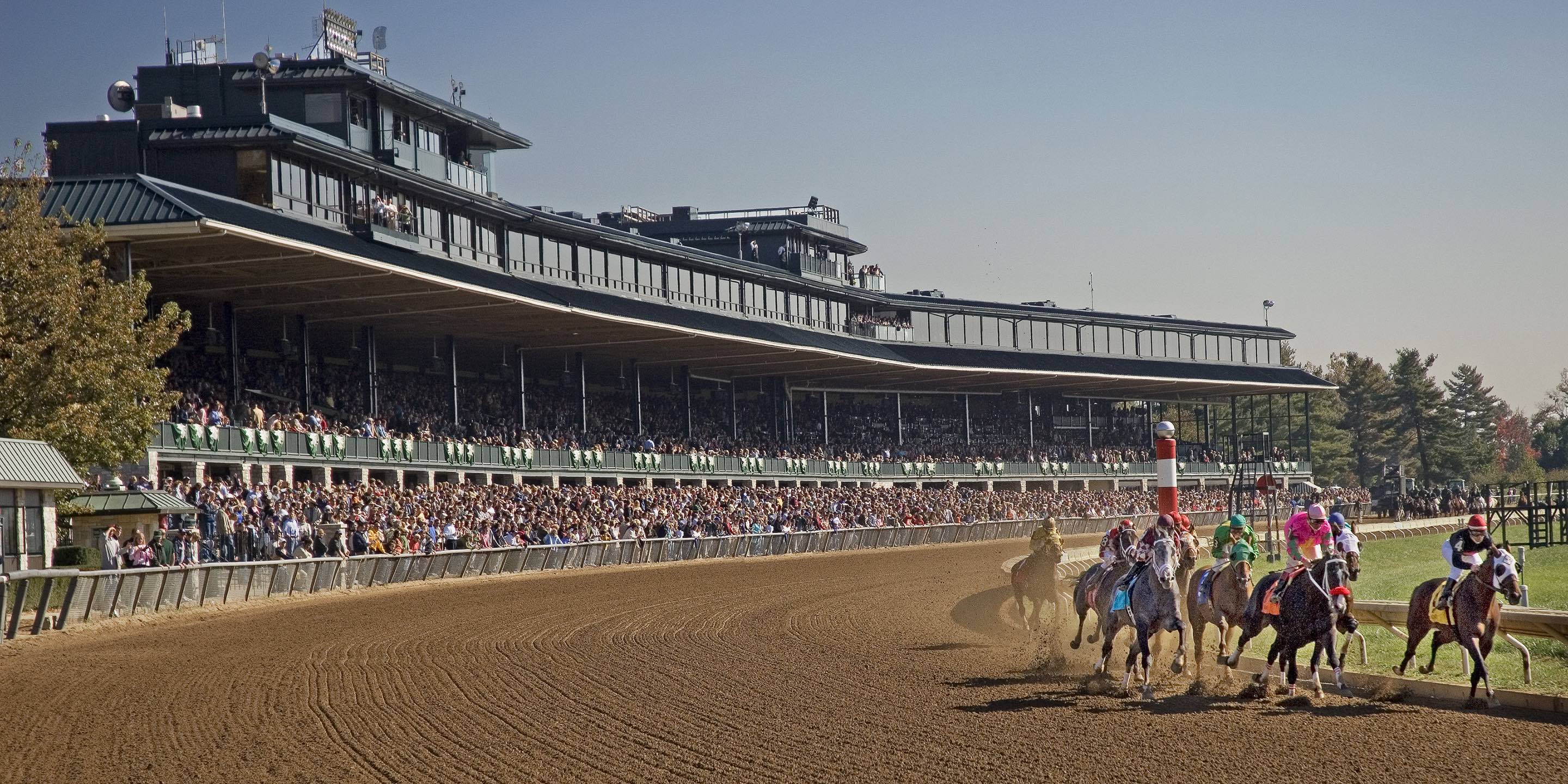 Ways to experience Breeders' Cup 2020
This year's Breeders' Cup will be held at Keeneland in Lexington without fans, but there are still ways to enjoy the two-day race and places where you can see Breeders' Cup champions.
---
Prisoners aside, the Old Jail once felt like home
Over the years, jailer's wives left their mark on the kitchen of Georgetown's historic jail house, leaving their famous egg sandwiches, chili, homemade yeast rolls and fried fish in the memories of may a prisoner.
---
Fun facts and figures about Georgetown's Festival of the Horse
For nearly four decades, the Festival of the Horse has celebrated the role of the horse in Kentucky Horse Country, specifically in Kentucky's Horse Headquarters: Georgetown and Scott County. READ MORE
---
Mystery Unearthed: The Buffalo Soldiers of Georgetown
Unearth the storied history of the legendary Buffalo Soldiers, the first peacetime all-black regiments in the U.S. Army, and their connections to Georgetown, Kentucky! READ MORE
---
Geocachers, others find infamous outlaw in Stamping Ground
Jesse James in Georgetown? Take the Historic Buffalo Geocaching Trail and find the remains – not of the notorious bandit – but of the house that links this train robbing outlaw to the area. READ MORE
---
What are flowers really saying to (or about) you?
Did you know flowers have a secret language all their own? They do and they have lots to say – and not all of it is, well, nice, or even logical. READ MORE
---
Who Am I? Guess The Georgetown Notables
Georgetown has been the home of eccentric southern belles, revolutionary discovery and even talking animals! Test your knowledge of Kentucky's Horse Headquarters and see if you can guess these Georgetown Noteables READ MORE
---
Mystery unearthed – The 'Tent Girl'
Like all graveyards, Georgetown Cemetery has its share of interesting monuments and muse-worthy markers. For nearly 30 years, one particularly mysterious grave marker in Section W-4 raised more questions READ MORE
---
Gone fishin' – at the Toyota Plant?
It is time efficient and employee proficient, and has more to do with catching fish than constructing automobiles. READ MORE
---
Yuko-En on the Elkhorn is a Different Kind of Spa Visit
A Japanese garden spa for the senses and soul, hidden away in Georgetown Kentucky? Fresh air seekers will love this pocket of paradise just outside of Downtown. READ MORE