Georgetown adventures are the Rx for your good health
Written by Kathy Witt
Travel can lower stress, uplift spirits, inspire creativity, decrease boredom, cultivate sophistication, encourage new experiences and help you lose 15 pounds. Okay, we're kidding about that last one, but travel truly is one of the best things you can do for your overall mental and physical health—and science backs it up.
We studied the benefits of travel as documented by Good Rx and WebMD and found there are at least nine reasons to make 2023 the year to invest in your health by traveling. Then we went one step further and paired travel's many perks with a healthy dose of Georgetown-specific experiences.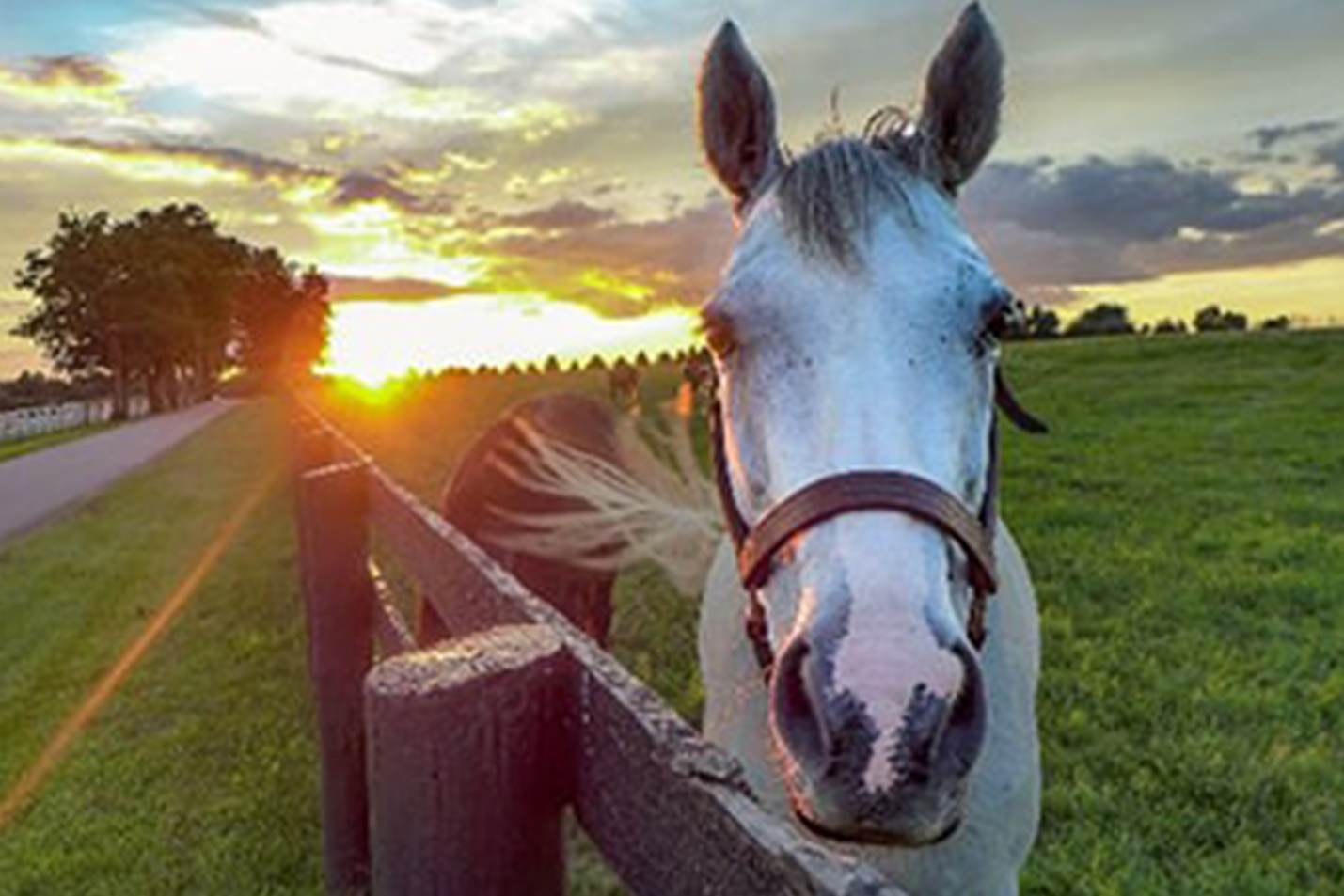 Travel is good for your soul—and your heart
1. Old Friends Thoroughbred Retirement Farm
Watch former Kentucky Derby winners and other champions of the turf live their best life among the paddocks of this award-winning thoroughbred aftercare facility. Tour the grounds, pet the equine athletes and feed them carrots. It will tug at your heart, in a good way.
2. Yuko-en on the Elkhorn
What could be better than a spa for the soul and the senses? The four-season, five-acre Official Kentucky-Japan Friendship strolling garden is just that. Enter through the Tokugawa Gates for a self-guided, self-care tour and feel the weight of the world melt away. Visit each season for maximum benefits.


Travel boosts your immune system . . . thru exposure to different ecosystems
3. Lavender in Bloom
Calming, colorful sprigs, buzzing bees, sunny skies and U-pick bouquets. What a magical way to spend a summer day in this fragrant floral community.
4. Veterans Wildlife Management Area
Hunt and fish in this habitat made wild with hardwood forests, shrublands, grasslands and pond, home to game species and migratory birds, reptiles and amphibians.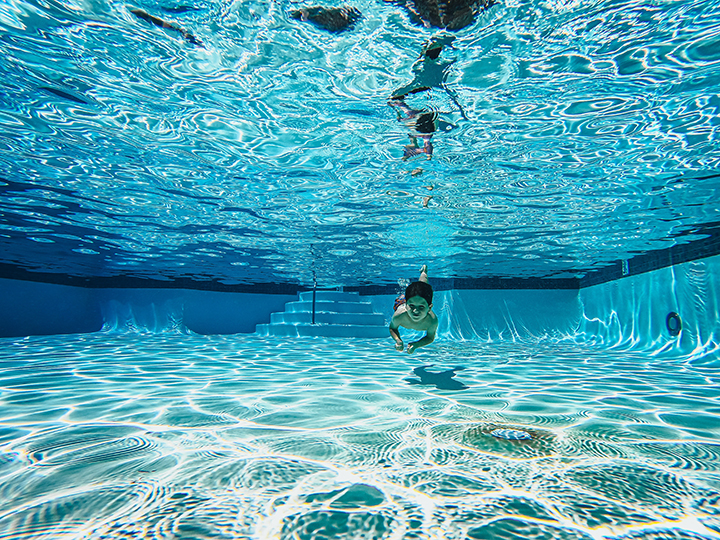 Travel lowers stress
5. Unique Stays, Hotels, Campgrounds
Georgetown is blessed with nearly 40 different individual and in many cases locally owned lodgings: vacation home stays, farm stays, cottages, art studio, golf club apartments, bed and breakfast inns and more. Prefer a brand name stay? Georgetown offers 18 hotels, including Hilton Garden Inn and Holiday Inn Express. Want something less fussy? Head to one of Georgetown's two campgrounds—Kentucky Horse Park Campground and Whispering Hills RV Park, where you can lower stress and increase physical activity.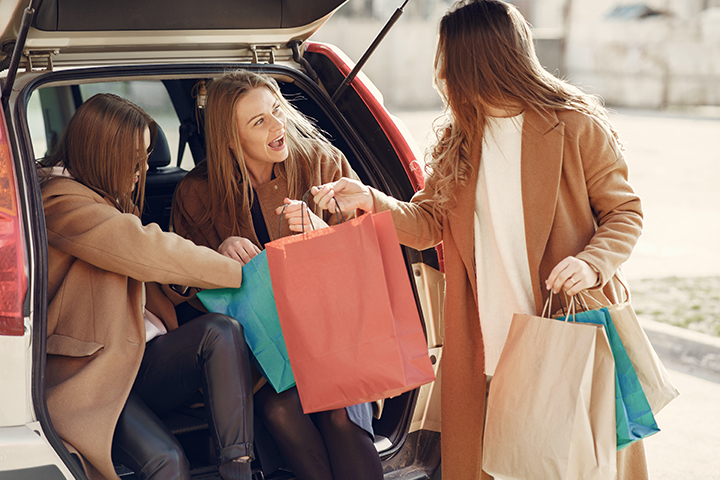 Travel increases happiness
6. Retail Therapy
Find your shopping bliss at more than 20 independently owned stores—boutiques, antique shops, art galleries—many of them concentrated in Georgetown's Historic Downtown District. And the local shopping scene just keeps getting better, with the recent opening of Braylee's Boutique with trendy togs for women, babies and boys and girls. Adorbs!


Travel promotes physical activity
Ride. Swing. Cycle. Paddle. Walk (and Squawk).
7. Whispering Woods Riding Stables
8. Golf
9. Skullbuster Trails
10. Kayaking on the Elkhorn Creek
11. Downtown Historic Walking Tour, with a stop at the Georgetown and Scott County Museum to see exhibits like Pete the Talking Crow


Travel boosts and inspires creativity
12. Hands-on Classes
So much time and so little to do. Wait a minute. Strike that. Reverse it. Georgetown has so many classes for all levels of experience. Try your hand at paper piecing, block quilts, pottery, painting, stained glass making, jewelry making, book binding. . .
13. Art Galleries
Among Georgetown's five galleries are Hockensmith Fine Art Editions and Gallery & Press with equine photography, paintings, printmaking and sculptures and the Galleries at Georgetown College plus outdoor sculpture exhibition.
14. Ward Hall
Tour Kentucky's grandest Greek Revival residence and one of the country's finest examples of a mid-nineteenth century classical building and get inspired by the sassy, brassy Sallie Ward, who showed off her creative . . . shall we say assets . . . on numerous occasions.


Travel (regular travel that is) improves the benefits you already get from traveling
15. Kentucky Horse Park
There's always a reason to return to this equine theme park for another visit: Parade of Breeds Show, Mounted Police Barn, Hall of Champions, the Big Barn, four uniquely themed museums with state-of-the-art exhibits and interactives, horseback riding, pony rides, events like the summer equestrian shows and so. much. more.
16. Farm Fun
So many farms . . . so many opportunities for fresh-air farm fun and equine experiences: Sip freshly made apple cider, take a hayride, pet and feed the animals, go ziplining, play miniature golf, buy fresh produce and homemade bread, learn about the journey food takes to reach your plate, build your horseman(or woman)ship skills, tour a working thoroughbred farm and meet the residents.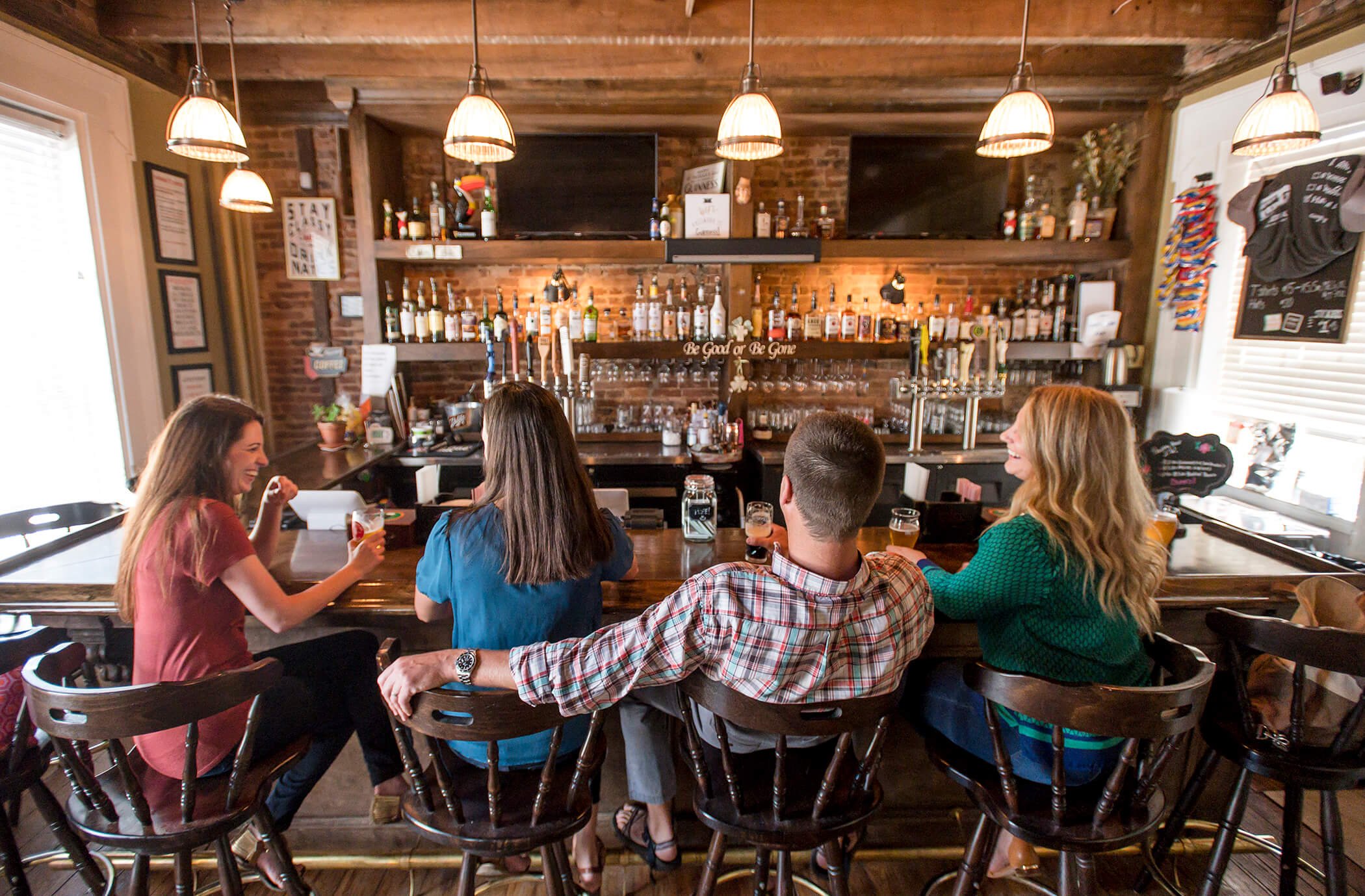 Travel improves your mental acuity
17. Country Boy Brewing
Grab a pint and a table and match wits with others during team trivia. Mondays, 7 p.m. A Country Boy prize could be yours!
18. Slainte Public House
It's trivia with an Irish twist Thursdays through March with local celebrity hosts. Be in your seat at 6:30 p.m., preferably with libation in hand. Prizes for first and second place.
19. Geocaching Trails
Test your mettle on a treasure hunt to find the hidden Geocache containers and their trinkets. On your mark. Get set. Go to the Scott County GeoTrot! or the Historic Buffalo Geotrail.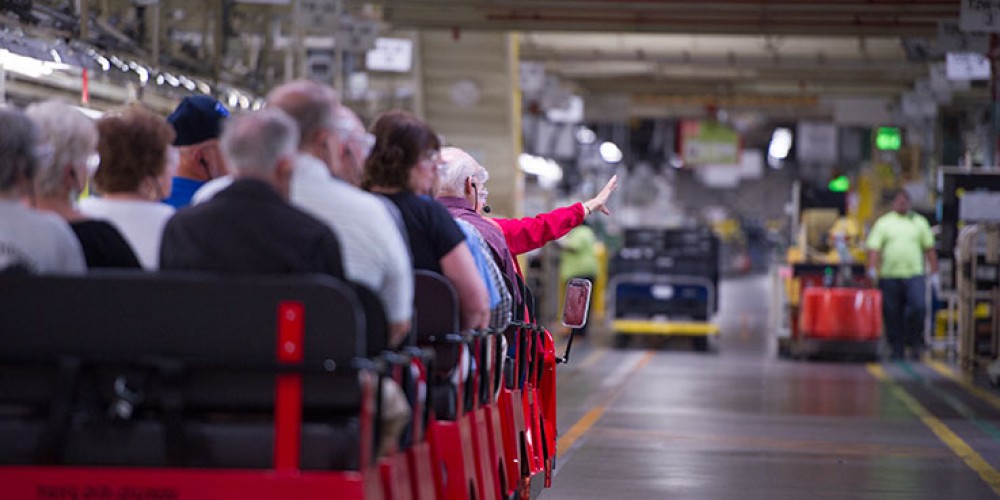 Travel for new experiences improves brain function and boosts mental health
20. Toyota Motor Manufacturing Kentucky
See the 20-foot projection mapping table for an immersive look at all the amazing work that takes place every day across Toyota's 1,300-acre Georgetown campus at the newly renovated Toyota Kentucky Experience Center. Eight other experiences await. And if you haven't been on the tram tour, now's the time to book one to see where over 10,000 team members assemble some 550,000 vehicles and build 600,000-plus engines. Whew!
21. Elkhorn Pottery
Get your hands dirty and throw some pottery at this new community studio offering classes, workshops and handmade ceramic ware.
---
Author: Kathryn Witt
Kathryn Witt is an award-winning travel and lifestyle writer, syndicated columnist and author of several books, including Secret Cincinnati, The Secret of the Belles and Atlanta Georgia: A Photographic Portrait. A member of SATW, Authors Guild and the Society of Children's Books & Illustrators, she lives in northern Kentucky.
---