Georgetown Packing List
Written by Kathy Witt
You've picked the perfect overnight or weekender bag for your Georgetown getaway. Now . . . what to pack to be ready for everything Kentucky's Horse Headquarters and Birthplace of Bourbon has to offer?

Here are nine travel essentials to bring along to live your best vacation life in Georgetown.

Boots for outdoor adventures because, no matter the season, Kentucky weather can be wily. And nothing beats a good pair of boots for touring the fields and paddocks at Old Friends Thoroughbred Retirement Farm or saddling up at Whispering Woods Riding Stables and bringing your cowpoke dreams to life.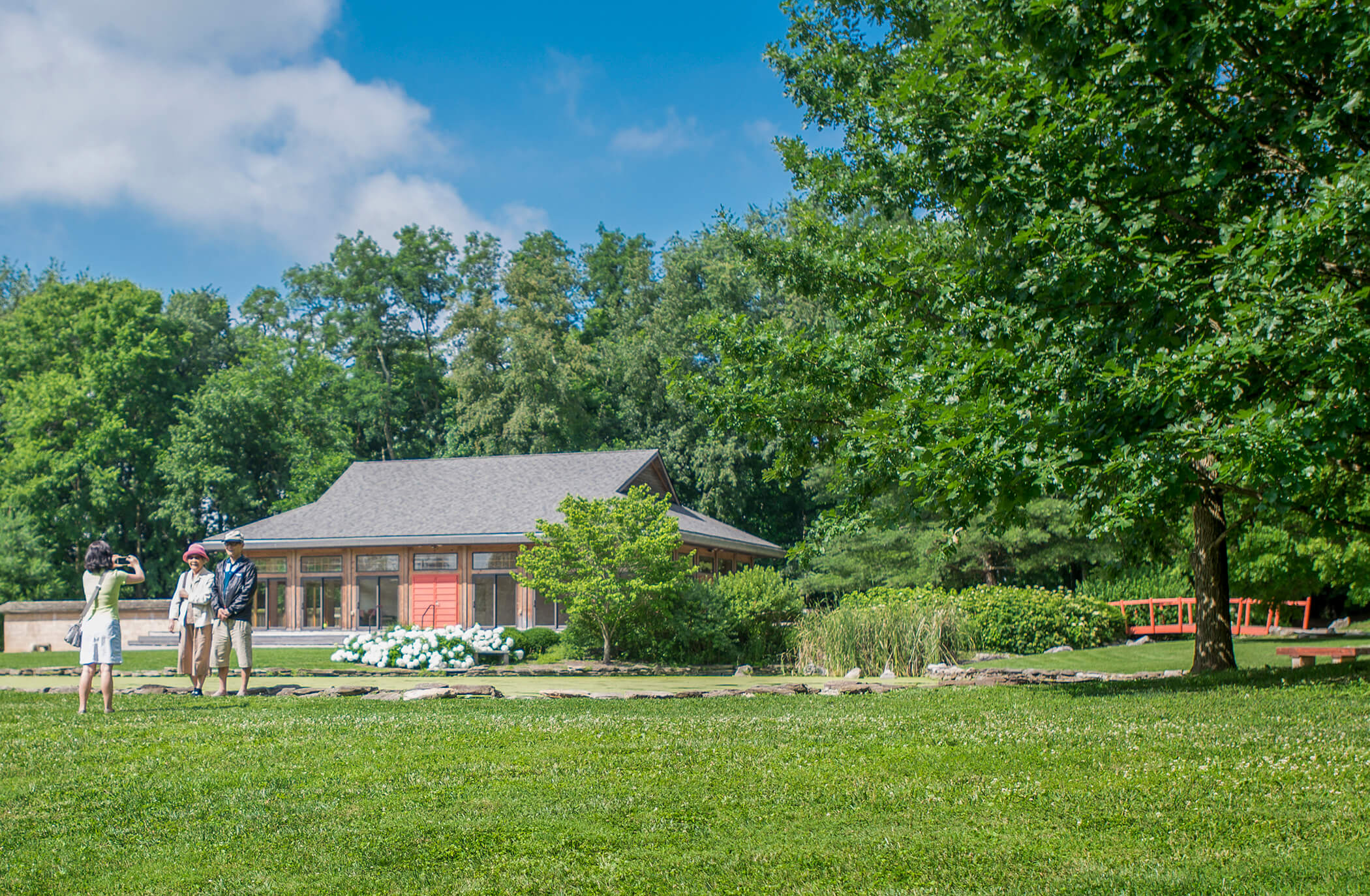 Small crossbody bag to hold essentials like phone, wallet, cash and keys so you can be hands-free as you stroll through Yuko-en on the Elkhorn, the four-season, five-acre Kentucky Japan Friendship Garden; wander in and out of the four museums and other attractions at the Kentucky Horse Park; or peek into the rooms of Ward Hall while listening to stories about one saucy belle who perpetrated many a juicy scandal on her hometown.

A cute packable, reusable shopping tote with shoulder strap. When someone asks you, "Did you find something you couldn't live without?" Chances are, they've been to Georgetown and get it. There are more than four dozen independently owned shops, boutiques and galleries in Georgetown's historic downtown district alone. You'll find many items you can't live without, making a sturdy tote imperative.

Swimsuit for water recreation including kayaking, canoeing and floating on scenic Elkhorn Creek; lazing by the outdoor Suffoletta Pool and Lazy River or indoor Pavilion pool with whirlpool; or doing laps in the swimming pool at one of Georgetown's many brand name hotels.

Walking shoes or sneakers for fresh-air fun. From picking lavender at Lavender in Bloom and fresh-cut flowers at Gray Arbor Farm to racing to the Apple Cider Slider at Evans Orchard and playing paintball at Bi-Water Farm to scavenging for trinkets on two geocaching trails and dropping a line for catfish at Bill's Pay Lake, Georgetown has lots of ways for families to play outdoors.

Water bottle. Crafting and creating works of art is thirsty work. When you sign up for one of Georgetown's outstanding and oh-so-fun workshops – quilting, throwing clay, stained glass making, jewelry making, book binding and more – staying hydrated will see you through the completion of your masterpiece.

Rain gear/umbrella. Kentucky ranks #15 in terms of annual precipitation, with about 45 inches falling on Georgetown each year. Chances are the time you visit without your umbrella is when the skies will open up.

Sense of adventure. It takes up virtually no room in the suitcase and is essential for visiting a town where you can blend, bottle, label and name your own bourbon at Bourbon 30, which is located mere steps from where Elijah Craig first distilled bourbon at Royal Spring in 1789; whip up a shrimp remoulade and other delicacies with Chef Rodney during a Sunday cooking class at Bleubird Studio (one's scheduled for 2 p.m. Feb. 5); mountain bike the twisty backwoods Skullbuster Trails; and unleash your inner foodie on multiple sweet shops plus diners with down-home Kentucky cooking and farm-to-table restaurants with gourmet goodies.

Miscellaneous items including sunglasses (with an average of 193 sunshine-y days and a community that welcomes visitors with high wattage smiles, you'll need your shades); charger (you do not want to risk your phone dying and miss a selfie op – there are many all over Georgetown); and a notebook/pen set to journal about your adventures and make a list about sights to see on your next visit to Georgetown.

P.S. If you forget something – don't worry. You can find everything you need at Georgetown shops.
---
Author: Kathryn Witt
Kathryn Witt is an award-winning travel and lifestyle writer, syndicated columnist and author of several books, including Secret Cincinnati, The Secret of the Belles and Atlanta Georgia: A Photographic Portrait. A member of SATW, Authors Guild and the Society of Children's Books & Illustrators, she lives in northern Kentucky.
---