Written by Kathy Witt
Georgetown – Kentucky's Horse Headquarters – rounds up its best horsey events for 2020:
---
Kentucky's premier cycling event and signature event of the Bluegrass Cycling Club gathers thousands of riders from all over the United States plus Canada, Great Britain, New Zealand and other places for a weekend of festivities. The highlight? Saturday and Sunday cycling routes that range from 25 to 100 miles through some of the most scenic parts of the Bluegrass State, traversing along rolling horse farms, Horse Country's signature stone fences, rivers and streams, lush pastures, historic towns and some of Kentucky's most legendary bourbon distilleries.
Riders enjoy a variety of cycling-related vendors, food trucks and entertainment, with Saturday's post-ride meal at meal unfolding on the grounds of Georgetown College and followed by party options featuring food, drink and live music and hosted by the cities of Georgetown and Midway. A post-ride meal is also included on Sunday.
---
July 10-12 | BreyerFest
Collectors of Breyer model horses and horse lovers in general will want to attend BreyerFest, Breyer Animal Creations' annual three-day family festival that combines the excitement of a horse fair with model horse activities. Held at the Kentucky Horse Park in Lexington, this year's celebration honors the 70th Anniversary of Breyer and 31 years of BreyerFest.
BreyerFest will kick up its heels for Celtic Fling in 2020, drawing inspiration from the dynamic history and rich lore of the British Isles. From drafters to minis to sport horses, BreyerFest celebrates the amazing equines that have shaped these unique island nations. Visitors will enjoy three full days of equine entertainment, the largest model horse shows in the country, incredible shopping, free pony rides and activities for kids, workshops and seminars and so much more. Plus, you'll meet the real horses that inspired Breyer's newest models and see over 200 horses representing dozens of breeds and disciplines.
---
August 25-30 | American Eventing Championship
The United States Eventing Association American Eventing Championships presented by Nutrena Feeds is the annual championship for every level of the Olympic equestrian sport of eventing in America – the pinnacle of the sport for the national levels. Taking place at the Kentucky Horse Park, the event brings together the best junior, adult amateur and professional competitors who vie for national championship titles at every level from Beginner Novice to Advanced.
This ultimate test of horse and rider draws hundreds of horses and riders from around the country to compete for fabulous prizes, a piece of the substantial prize money and the chance to be named the National Champion at their respective levels.
---
Sept 5 | Kentucky Derby
Thundering thoroughbreds, showy hats, bourbon-soaked mint juleps, the Stephen Foster ballad that makes every native and honorary Kentuckian sob and more all converge at Louisville's Churchill Downs for the "greatest two minutes in sports."
Place your bets, join a grandstand full of horseracing fans crooning along to "My Old Kentucky Home and as the noble steeds leave the paddock for the starting gate and hold your breath. The starting gun sounds and off they go for the 146th running of the Kentucky Derby. The stakes are high; the purse – a whopping $3 million.
---
September 11-13 | Annual Festival of the Horse
Headlining musicians, arts and crafts vendors, a craft beer garden and a variety of festival foods, family-fun activities, the largest parade in the county and more converge in downtown Georgetown to celebrate the role of the horse and its heritage with this free-admission event.
The musician lineup includes more than a dozen name local and regional artists. More than 80 vendor booths, ranging from handmade pottery and crafts to jewelry, apparel and home décor, line Main Street. The tantalizing scent of barbecue wafts through downtown, where tempting bites also include gourmet burgers and international foods, all washed down by a variety of local beers and craft brews. A Fireman's Chili Cook-off, cornhole tournament and carnival rides add to the festival atmosphere, along with horsey events, including the Colt & Filly Review Parade, Horse Games, Grand Parade of Horses and the Horse Show.
---
September 25-27 | Equitana USA
EQUITANA, a nationally recognized trade show for equestrian sports – the largest in the world – is coming to the Kentucky Horse Park for the first time ever. EQUITANA USA is a three-day shopping and educational equestrian event with a combination of seminars, clinics and trainings, that help to broaden understanding of all things related to horse care and riding, while opening doors to new disciplines and fun.
The event will also offer a unique and entertaining equine-inspired evening theatrical show at the Alltech Arena – the don't-miss EQUUS Evolution (tickets sold separately), featuring majestic horses, amazing performers and mind-blowing acrobatics. The late September timeframe provides attendees and exhibitors a beautiful early fall backdrop, with enjoyable temperatures and spectacular fall foliage, as well as affordable travel.
---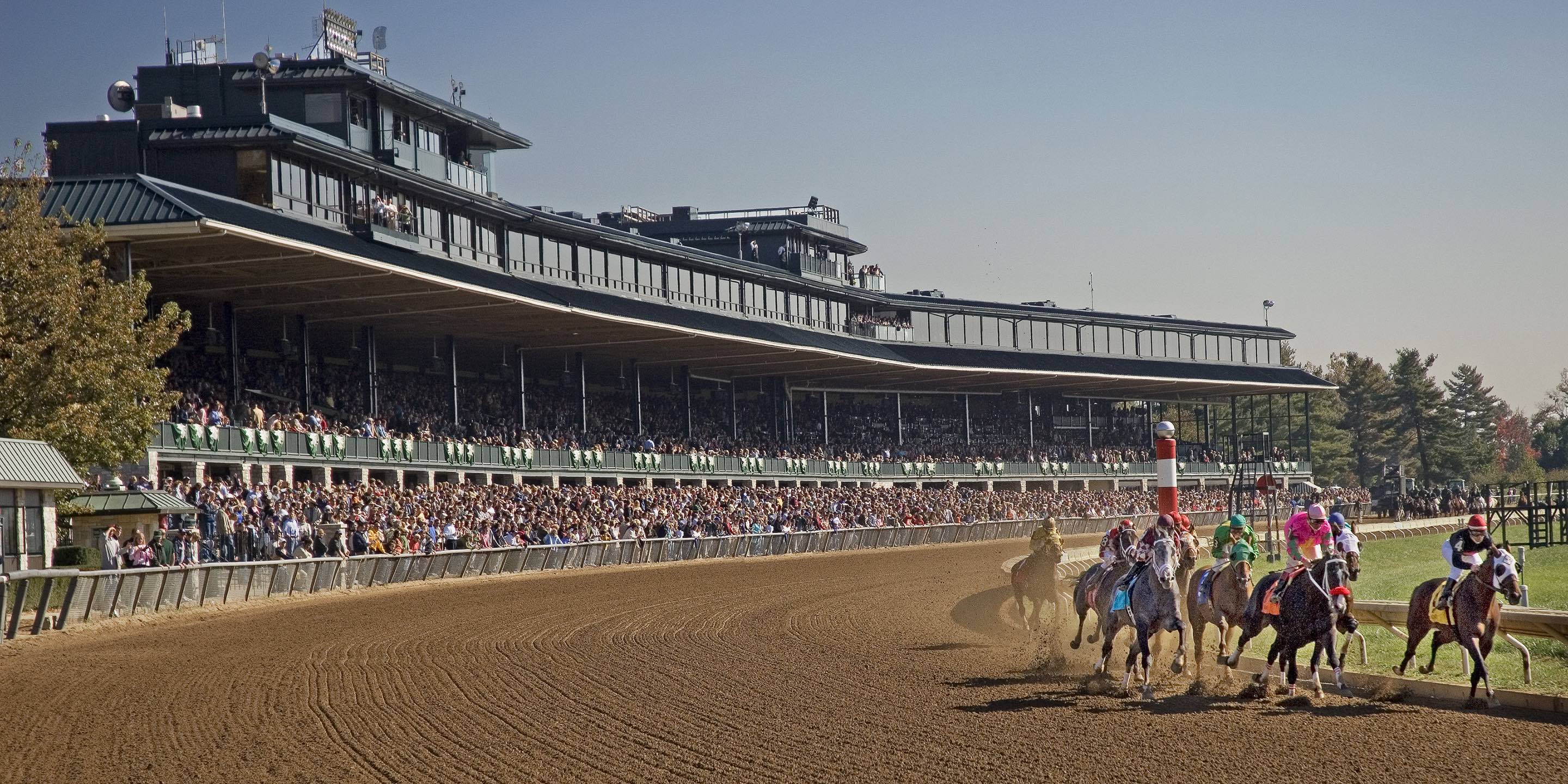 October 2-24 | Keeneland Fall Meet
Keeneland's 2020 Fall Race Meet opens Friday, October 2, and continues through Saturday, October 24. No racing will be held on Mondays or Tuesdays. Highlights include opening Fall Stars Weekend, featuring 10 stakes races and nine Breeders' Cup Win and You're In events. (Tickets may be purchased online beginning at 8:30 a.m. on August 1.)
Gates open at 11 a.m. with first post at 1:05 p.m. daily. There's nothing like a day spent at this National Historic Landmark located in Lexington: beautiful scenery, spectacular live horseracing, tailgating on "The Hill" with food trucks, Bluegrass music, a jumbo television screen to watch live racing, wagering options and more – even free parking.
---
October 24- November 1 | National Horse Show
The world's best international competitors return for the National Horse Show, founded in 1883 at the original Madison Square Garden. It is America's oldest indoor horse show, firmly established as a major fixture on the national and international sports and social event calendars. It is considered to be Kentucky Horse Park's biggest show jumping event of the year.
With nearly $800,000 in prize money offered, this year's show has again been designated a CSI-W 4* show by the FEI. The International Open Jumpers will compete for over a half a million dollars in prize money, while the top rated hunter sections have a total purse of $195,000. Meanwhile, $100,000 in total is offered to the Amateur-Owner and U 25 Jumper sections.
---
November 8 | Old Friends Breeders' Cup Celebration
Cap off the Breeders' Cup World Championships at Keeneland (a highlight of the fall meet season) with a celebratory soiree at Old Friends Thoroughbred Retirement Farm – home to more Breeders' Cup winners and contenders than anywhere.
In its history, Old Friends has retired 10 Breeders' Cup winners, including 1988 Sprint Champion, Gulch, who passed away in 2016 at the age of 32, and 2003 Breeders' Cup Sprint Champion, Cajun Beat, who died in early 2020. Four Breeders' Cup winners remain at the aftercare facility for retired thoroughbreds: Alphabet Soup (Classic, 1996); Eldaafer (Marathon, 2010); Amazombie (Sprint, 2011); and Little Mike (Turf, 2012). They'll be on hand to meet and greet guests to the celebration, along with dozens of other champions of the turf.