Here's what's cooking in Georgetown

Georgetown's foodscape is flavored with down-home faves. Get the inside tips, tricks and recipes from Georgetown Chefs.
---
It's October – Time for a trip to the pumpkin farm
Pumpkin pies. Pumpkin cake. Pumpkin muffins. Pumpkin everything!
October is here and so are the pumpkins – ready and waiting for you in the fields and at the market stores of some of Georgetown's Kentucky Proud farms. Before you pick your fruit, get the inside scoop on the best pumpkin for your homemade fall desserts. READ MORE
---
Old Jailhouse Recipes
Over the years, jailer's wives left their mark on the kitchen of Georgetown's historic jail house, leaving their famous egg sandwiches, chili, homemade yeast rolls and fried fish in the memories of may a prisoner.
---
Bourbon Spiked Apple Cider
Kick off your fall season with your favorite fall flavors mixed with the spirit of Kentucky! This apple cider treat pairs great with the changing leaves and can be served both hot and cold for any occasion.
---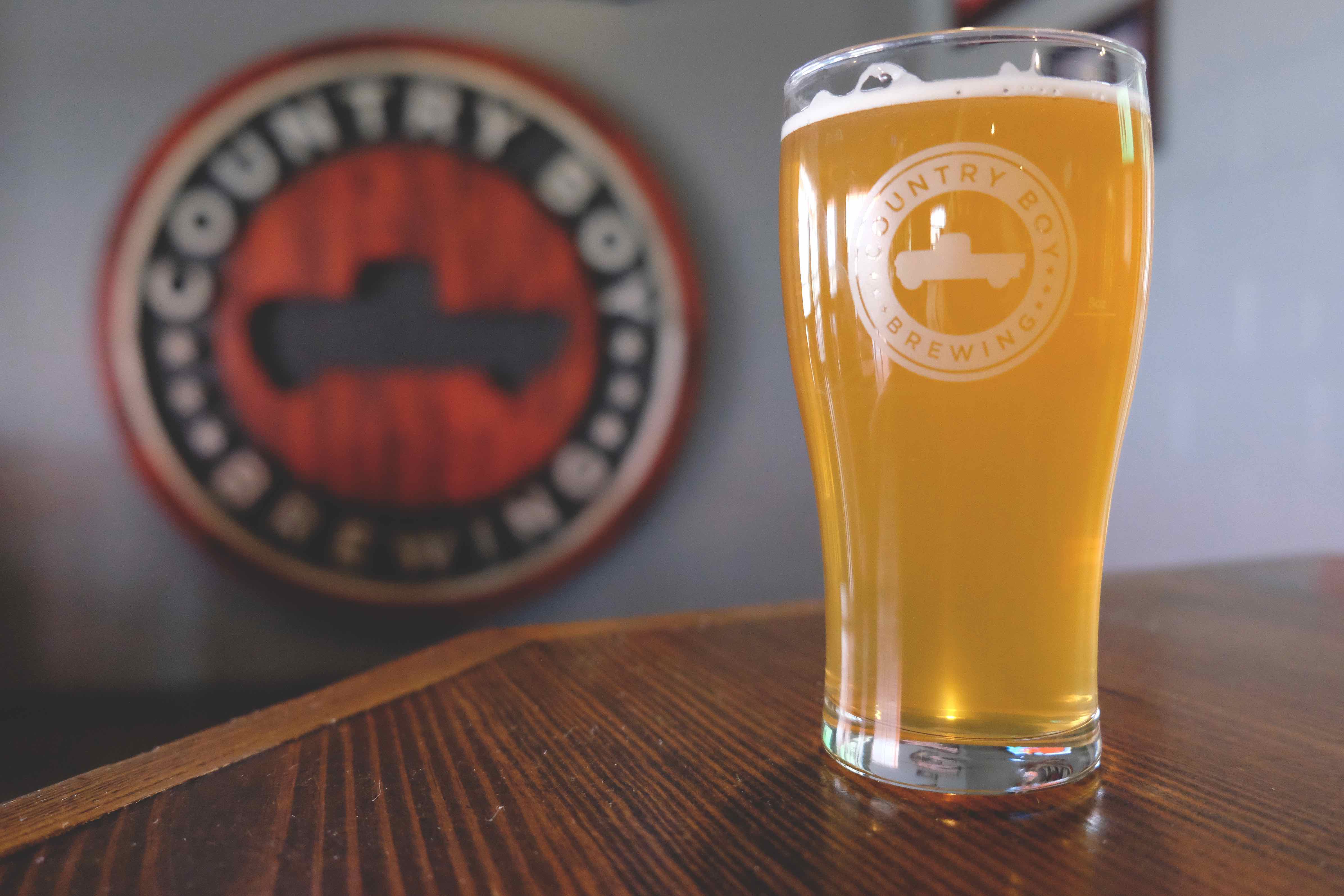 Country Boy Cougar Bait Biscuits
Country Boy Brewery fans looking to bring something sweet to their kitchens will find that these Cougar Bait Biscuits will hit the spot. With just the right amount of the brewery's flagship beer, this local brewery brings its own unique flavor to this southern staple!
---
May your day start great at Poor Mans Cafe
Bright and airy, with purple counter and yellow seating, this family-owned and operated eatery in Stamping Ground is the kind of place you'll want to spend many a morning and afternoon, enjoying the simple pleasures while tucking into Rhonda's down home country cooking – much of it made from generations of family recipes.
---
Copper Daisy's Tipsy Cherry Lemonade
This local Georgetown boutique is sharing one of their favorite sweet treats, with this mix-it-yourself hard lemonade recipe! Sit back, relax and enjoy the summertime flavors of Georgetown/Scott County!
---
Swap Worries For Welcome At Country Boy Brewing!
Those in search of Cougar Bait will find it here. Straightforward, blonde and clean – overall very pleasant company for a night out in Georgetown. And it pairs well with the Cutthroat Chili Dog from The Kitchen, located inside the Country Boy Brewing taproom, where Cougar Bait is one of several flagship beers.
---
Summertime Bourbon Slush
Blending together the sweet taste of citrus with the classic Bluegrass flavors of Ale-8-One & Bourbon, there's no better frozen cocktail to be sipping on in horse country! Try mixing this delicous Kentucky treat at home to beat the summer heat in true Bluegrass fashion! READ MORE
---
Spotz Gelato Peanut Butter & Banana Gelato
Try making this delicous summertime-treat courtesy of Spotz Gelato! Blend together creamy peanut butter with a fresh banana infusion to make the perfect home-made gelato dessert to beat the summer heat. With easy to follow instructions, and a scrumptious result, this is sure to bring a smile wherever its made! READ MORE
---
It's More Than Cake!
This aptly named shop in downtown Georgetown isn't just about sweets! Breakfast biscuits, quesadillas, stuffed pitas, and so much more are made alongside mouth-watering cakes and baked goods to provide customers with all the sweets and savories they could ever need. Dive into the deliciousness that awaits you at More Than Cake, and try your hand at their specialty lemon sugar cookie recipe! READ MORE
---
Serving community one cup at a time
A Cup of Common Wealth is known for having cultivated a homey hangout where people feel welcome as soon as they walk through the door. Attribute that to owner Salvador Sanchez, who opened the Internet coffee cafe in downtown Georgetown last year, tucking it in a building that was formerly a subway and displaying inspirational quotes (Crafted with Love & Served with Gratitude) on the walls. READ MORE
---
Slainte Public House's Mountain Mule
It's another classic bourbon cocktail to bring some genuine Kentucky spirit right to your home! Slainte Public House shares this delicious drink recipe which is a fun Kentucky take on the classic Moscow Mule. READ MORE
---
Broussard's Delta Kitchen brings New Orleans to Georgetown
The chef invites you to put on some jazz music, open up a good quality Sauvignon Blanc and enjoy this recipe, an iconic New Orleans dish and one of the signature dishes on the menu at Broussard's Delta Kitchen. READ MORE
---
Fava's Hot Brown
It just wouldn't be your old Kentucky home without a home-cooked Hot Brown! Fava's of Georgetown is happy to share its take on this classic Kentucky open-faced sandwich for you to try in your own kitchen! READ MORE
---
Bourbon 30 Spirit's Black Cherry 30

Wind down your day with a black cherry delight. Georgetown's own Bourbon 30 Spirits is helping you mix a drink like a master with this recipe for the perfect sweet bourbon treat! READ MOR
---
Local Feed's Famous Mac 'n Cheese
In a world gone topsy-turvy by a pandemic, comfort food rises to the top of the menu for calming nerves and nourishing the soul. Local Feed's Chef Justin Thompson has the recipe for the most comfortingest of comfort foods – Famous Mac 'n Cheese – for you to try at home. READ MORE
---